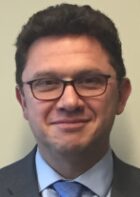 Fernando Arbelaez currently is the Senior Director of Strategic Solutions for Gateway Health. Doctor Arbelaez has worked at Gateway Health for the past 14 years in different departments, always focused on front line service to our members, and to enhancing our analytics approach to comprehensively understand all factors that impact our member's health in collaboration with our providers, our members, and our regulatory agencies.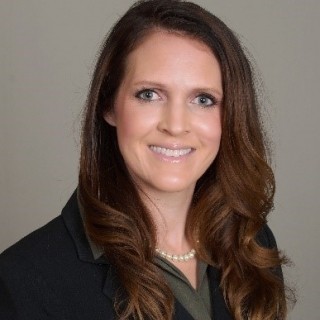 Andrea Bennett is a Senior Director of Public Policy within CVS Health Government Affairs focusing on state and federal Medicaid policy. She leads the enterprise involvement in the federal regulatory process on Medicaid managed care issues and works with federal and state government affairs on pending legislation impacting Medicaid. She also assists in setting public policy positions related to dual eligibles, women's health, and social determinants of health.
Prior to joining CVS Health at the beginning of 2019, Andrea led a network of 20 state Medicaid agencies at the Center for Evidence-based Policy in Portland, Oregon. Before that, Andrea spent 8 years at Kentucky Youth Advocates, a nonprofit child advocacy organization. Andrea holds a Masters of Social Work from St. Louis University and a Ph.D. in Education and Social Change from Bellarmine University in Louisville, Kentucky.
Kimberly Bower, MD FAAHPM HMDC
Kimberly Bower, MD FAAHPM HMDC is a medical director for Blue Shield of California Promise Health Plan where she focuses on population health and case management. She is board certified in Family Medicine and Hospice and Palliative Medicine. Prior to her work at Blue ShieldPromise, she was the Chief of Palliative Medicine at Rady Children's Hospital. She continues to practice pediatric palliative medicine and is on the faculty of the UCSD / Scripps Health Palliative Medicine Fellowship Program.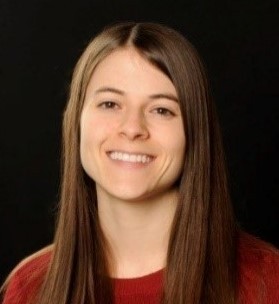 Dr. Clare C. Brown is an Assistant Professor in the Health Policy and Management Department at the Fay W. Boozman College of Public Health (COPH), University of Arkansas for Medical Sciences (UAMS), where she serves as the co-director of Arkansas's first Master of Science in healthcare data analytics program. She is a Health Policy and Research Fellow at the Institute for Medicaid Innovation), and she helps the IMI team evaluate topics related racial/ethnic health disparities, access to healthcare, and maternal outcomes. Clare is a health services researcher, and her work primarily evaluates the impact of policy on healthcare delivery particularly among minority populations. She received her Master of Public health in 2015 and her PhD in Health Systems and Services Research with a concentration in health economics in 2018, both from UAMS.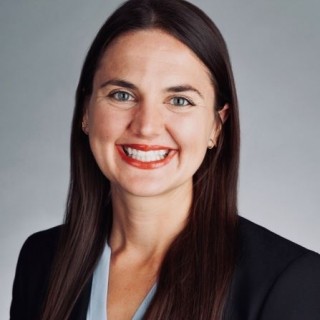 Megan Fuerst is a joint MD/MPH candidate at the George Washington University School of Medicine and Health Sciences and Milken School of Public Health. She currently serves as a Women's Health Research & Policy Fellow with the Institute for Medicaid Innovation. At IMI, she co-authored an issue brief focusing on improving person-centered access to Long-Acting Reversible Contraception. Ms. Fuerst plans to apply into OB/GYN residencies upon her graduation in May 2021. She is interested in family planning, trauma-informed maternity care, and reproductive health policy.
Karen George, MD, MPH, FACOG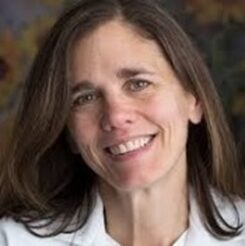 Karen George, MD, MPH, FACOG is a clinical associate professor of obstetrics and gynecology at George Washington University School of Medicine and Health Sciences in Washington, DC. Prior to that, she was the residency program director at Dartmouth Hitchcock Medical Center for 15 years and now serves as the chair of the council on residency education at the American College of Obstetricians and Gynecologists. She completed her MPH at The Dartmouth Institute for Health Policy and Clinical Practice with a focus on value-based payment and delivery models in obstetrics and gynecology. She received her MD from The Ohio State University College of Medicine and completed a residency in obstetrics and gynecology at University of New Mexico.
Ann Giazzoni, MSW, LCSW, MBA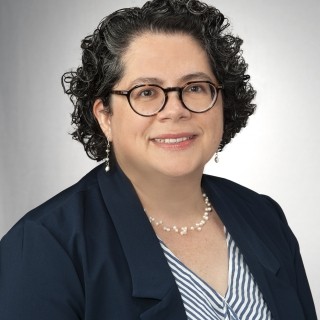 Ann Giazzoni is a licensed clinical social worker (LCSW) and Program Manager for Physical and Behavioral Health Integration at UPMC Health Plan. Ann manages programs related to complex co-occurring medical, behavioral health and substance use case management programs that make meaningful improvement in the lives of high-risk populations. She has worked in many clinical settings such as hospitals, outpatient clinics, family therapy centers, substance use treatment centers, schools and managed care organizations. She has presented locally and nationally on the integration of behavioral health and substance use into physical health treatment settings. Ann obtained her MSW degree in 1995 from the University of Pittsburgh and her MBA degree in 1999 from Point Park University in Pittsburgh. She resides in Pittsburgh with her husband and two children.
Sandra G. Hassink, MD, MS, FAAP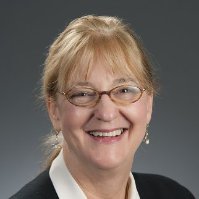 Dr. Sandra Hassink has focused her career on advocacy for children and families as a clinician, researcher, writer and speaker. Dr. Hassink has testified before Congress on childhood obesity, food insecurity and hunger focusing on supporting the foundations of child health. She is a past president of the American Academy of Pediatrics, an organization of 66,000 pediatricians with a national and global agenda for children. Dr. Hassink served as the state AAP chapter president for Delaware, and the District Chair for the Mid Atlantic states on the Board of Directors of the national AAP. She is the Director of the AAP Institute for Healthy Childhood Weight which is focused on translating research into practice for pediatric health care providers, families and children and advancing the field of pediatric obesity.
Dr. Hassink began the weight management clinic at Nemours/AI DuPont Children's Hospital in 1988. She has collaborated in basic research efforts to identify pathophysiologic mechanisms of obesity, centering on the role of leptin, and has lectured widely in the field of pediatric obesity. In addition, she has authored A Parent's Guide to Childhood Obesity, Pediatric Obesity: Prevention, Intervention, and Treatment Strategies for Primary Care, and Clinical Guide to Pediatric Weight Management.
Dr. Hassink dedicates a significant portion of her time to advocacy and policy development on obesity prevention and treatment. She has served on the IOM committee on Accelerating Progress on Obesity Prevention and was an author on the Expert Recommendations for Obesity. Dr. Hassink also holds a Master of Science in Pastoral Care and Counseling.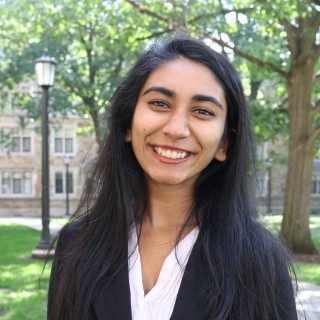 Megha worked with the Institute for Medicaid Innovation as a Health Policy and Research Summer Intern in 2021, where she researched emerging Medicaid topics and provided support on various IMI projects. Megha supported the work of the Institute through drafting blog posts, researching social determinants of health and COVID-19 within a Medicaid context, and building upon IMI's Medicaid 101 video series. She is currently a third-year at the University of Michigan, studying business with a minor in biochemistry. Megha has a strong interest in public health systems and creating transformative change within the healthcare industry, making access to care more affordable and accessible to all.
Katrina Miller Parrish, MD, FAAFP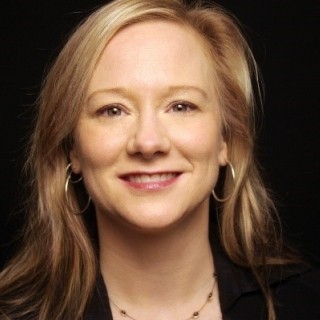 Katrina Miller Parrish, M.D. is a Family Physician who currently serves as Chief Quality and Information Executive at L.A. Care Health Plan in Los Angeles, California. She is delegate and former Vice-President of the Los Angeles Academy of Family Physicians. In her current role and formerly as Medical Director for Informatics she has lead efforts increasing Population Health regulatory and NCQA accreditation scores for multiple years, optimizing data and analytics for multiple processes including Health Information Exchange, Clinical Data Integration, Provider, Group and Facility Performance, Assessments and Risk Stratification. She also served as Clinical Information Systems Medical Director for Adventist Health, West where she facilitated 19 CPOE Go-Lives and creation of over 600 inpatient and outpatient order sets, multiple EMR-based Lean workflows and education and communication processes focused on provider user experience. She trained in Quality Management through ACPE/AAPL, is a GE Change Agent Plus and has chaired multiple inpatient and ambulatory quality and peer review committees. She is Fellow of the American Board of Family Medicine and Diplomate of the American Board of Preventive Medicine – Clinical Informatics Specialty. She was an Assistant Professor through USC's Keck School of Medicine, having served as faculty in Residency programs, Medical and Physician Assistant Schools. She is Fellow of the National Institute for Program Director's Development (NIPDD) and Pre-Doctoral Director's Institute (PDDI). Her BA is from Reed College in Portland, OR, MD from EVMS in Norfolk, Virginia and residency was at UCLA-Westwood. In 2011 Dr. Miller was honored to receive the Glendale, CA "Women in Business Award for Science and Technology". Her interests include radio, media and music and she founded and ran 2 internet radio stations, hosting the show "Good Medicine".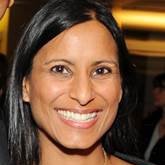 Dr. Mittal is a Board Certified Family Physician and Medical Director of Population Health Equity at HealthNet of California. She is also a consultant at National Clinicians Consultation Center at UCSF, a national HIV/AIDS warmline. where she is recognized as a national expert on Perinatal HIV care. She is an Adjunct Associate Professor of Family Medicine at Stanford. She continues to practice clinically in a Federally Qualified Health Center. In addition to her clinical work, she has published in the areas of well-child care, group visits, preconception care, and perinatal HIV.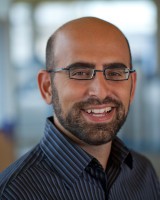 Dr. Yavar Moghimi is the Chief Psychiatric Medical Officer at Amerihealth Caritas DC where he has extensive experience working with Medicaid populations in Washington DC as a managed care executive and community psychiatrist. He has a track record of innovation when it comes to bridging gaps between behavioral health, physical health, and social services. He is intimately familiar with the current challenges that our fragmented health system faces as an administrator and clinician and has implemented multiple interventions that address the social drivers of health, complex populations with comorbid substance use conditions, and improved transitions of care.
Jennifer E. Moore, PhD, RN, FAAN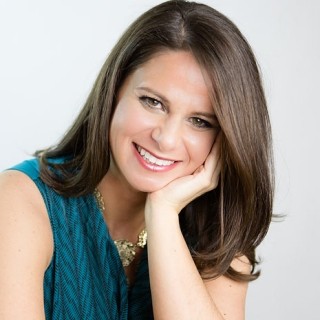 Dr. Jennifer E. Moore serves as the founding executive director of the Institute for Medicaid Innovation. An experienced critical care and emergency department nurse, she brings her clinical expertise and focus on improving access to quality care for priority populations. She combines her love of research, policy, and clinical practice in women's and maternal child health by maintaining an active appointment as a research professor at the University of Michigan's Medical School in the Department of Obstetrics & Gynecology.
Dr. Moore volunteers as a nurse at a federally qualified health center (FQHC) in Washington, DC. She received her BS in Nursing and her MS and PhD in Health Administration and Health Policy from the University of Michigan.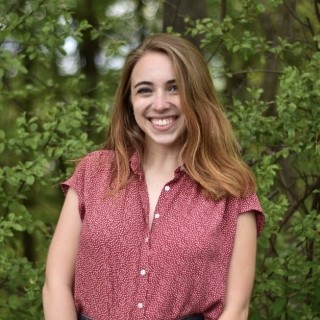 Noelle Serino is a 2020 Summer Health Policy and Research intern with IMI. Noelle is a fourth-year undergraduate student at The American University in Washington, DC, double majoring in Public Health and Justice, Law, and Criminology with a Certificate in Advanced Leadership Studies. She plans to move onto graduate school to pursue her Masters in Public Health following her graduation in 2021. Noelle's passions lie within the intersection of health equity and justice. Her studies revolve around the intricate similarities and differences between the spheres of public health and the criminal justice system. Noelle's previous professional experiences in the DC workforce have been dedicated to coalitions and non-profit advocacy organizations. With IMI, Noelle has primarily focused on conducting research and compiling state Medicaid fact sheets as well as attending briefings and webinars on developments in the world of health policy.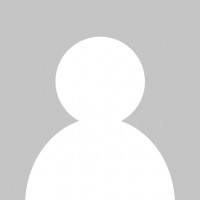 Citseko Staples Miller is ACS CAN's Director of Access to Care/Medicaid, State & Local Campaigns and she is responsible for managing and supporting their advocacy and engagement efforts related to Medicaid, Health Equity, Health Disparities and HPV. Citseko also serves as the Project Director of Medicaid Covers US – ACS CAN's national public education project.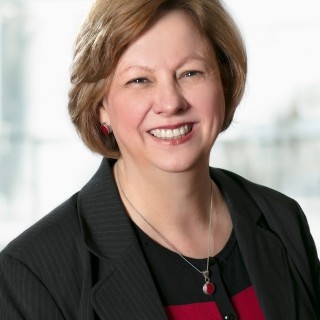 Carter Steger, VP State and Local Campaigns for the American Cancer Society Cancer Action network. Carter has over 25 years in government relations with an emphasis on health policy and leads a team that works with ACS CAN volunteers and staff across the country and in the territories to forward organizational advocacy priorities.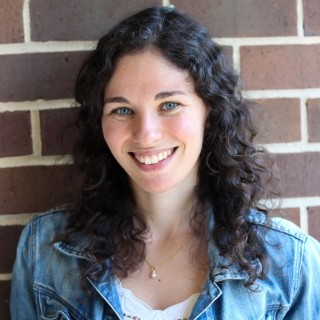 Lydia Tonkonow is the senior design and brand strategist at the Institute for Medicaid Innovation, where she develops visuals, brand strategies, and coordinates communications to support the work of IMI. Tonkonow leads the graphic design work for IMI's annual Mediciad MCO survey and report, oversees IMI's social media and website, and provides design support for IMI's other resources. Additionally, Tonkonow manages the IMI Communication Committee. Tonkonow completed her undergraduate degree at Wesleyan University in 2017 with a major in studio art, and she completed her master's in social design at the Maryland Institute College of Art in 2021.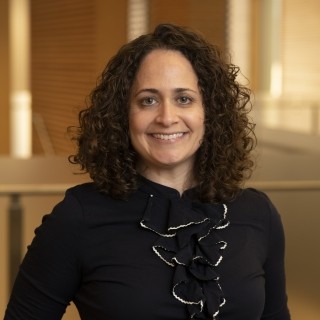 Nicole Truhe is the Senior Director of Policy, Medicaid at UnitedHealthcare Community & State. UnitedHealthcare Community & State proudly serves over 6.45 million Medicaid members in 30 states, plus Washington, DC. UnitedHealthcare's mission is to help people live healthier lives and to help make the health system work for everyone.
As the Senior Director of Medicaid Policy, Nicole leads the development of policy positioning and associated advocacy and thought leadership strategies related to both traditional and complex Medicaid covered populations. Populations she focuses on include TANF and CHIP (with focus on maternal and child health), Medicaid Expansion, Child Welfare, Criminal Justice Involved, and I/DD populations. Prior to this role, Nicole was the Director of Thought Leadership for UnitedHealthcare Community & State where she led the development and management of thought leadership strategies for the organization, specifically focusing on emerging health and human services policy and practice trends and business growth opportunities. Prior to joining UnitedHealthcare, Nicole served as the Government Affairs Director for America Forward where she led policy strategy and advocacy efforts related to Pay for Success/evidence-based policy, workforce development, career and technical education, higher education, and social innovation. Nicole also worked for over a decade at a national child welfare and children's mental health non-profit where she advocated for policy and funding changes in the child welfare, juvenile justice, Medicaid/children's mental health, and innovative financing policy areas. Nicole has a Bachelor's of Arts in Political Science from Rhodes College in Memphis, TN and a Master's in Public Administration/Public Policy from the University of Memphis.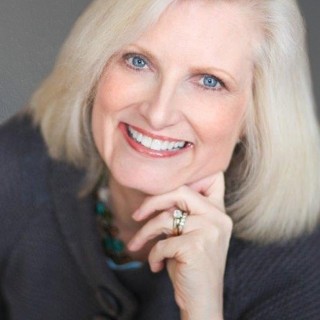 Kimberly Tuck, RN, is an IMI health policy associate and project director for the Robert Wood Johnson Foundation-funded projects on childhood obesity prevention and treatment (CHOPT) in Medicaid and Advancing Health Equity: Leading Care Payment & Systems Transformation. She has co-authored various issue briefs specific to the national Medicaid Health Plan Annual Survey conducted in 2018 and 2019. She is an experienced Managed Health Care Executive with over 30 years health care experience, with 20 years' experience in national managed care in multiple states and product lines, including Medicaid, Medicare, Health Insurance Marketplace, Department of Defense and Commercial. Prior to her current role, she served as a Medicaid Managed Health Care CEO and a Nurse Triage CEO of a publicly traded Managed Care company. She is a Registered Nurse.