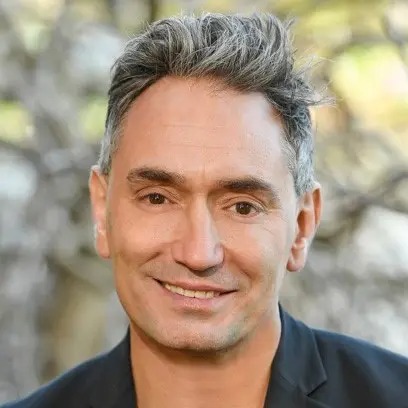 "The creative and innovative application of Medicaid can transform safety net systems and the single most important demonstration of our nation's commitment to compassion and healing. It is essential we share the extraordinary stories of success and innovation from across the united states as they tell a story of creativity, innovations, and our society's commitment to the wellbeing of all."
Principal, The California Children's Trust
Director, The Public Works Alliance
Alex Briscoe was appointed director of the Alameda County Health Care Services Agency in 2009 where he led one of the state's largest public health systems, overseeing health and hospital systems, public health, behavioral health, and environmental health departments with an annual budget of $700 million and 6,200 FTE contracted and civil service staff.
Before joining the county, he was the director of the Chappell Hayes Health Center at McClymonds High School in West Oakland, a satellite outpatient center of Children's Hospital and Research Center. Mr. Briscoe's work has helped design the nexus of public health and public education. He has designed and administered a number of mental health and physical health programs and services in child serving systems, including home visiting programs, programs for medically fragile children, and clinical and development programs in child welfare, juvenile justice, and early childhood settings.
Mr. Briscoe has served on the Alameda County First Five Commission, The Alameda Alliance, and The Kaiser Commission on Medicaid and The Uninsured, as well as a number of other public and private boards and commissions. Mr. Briscoe is a mental health practitioner specializing in adolescent services and youth development. He has advised or collaborated with a number of local and national foundations including The Atlantic Philanthropies, The Robert Wood Johnson Foundation, The Annie E. Casey Foundation, The California Endowment, and most recently with Tipping Point Community. He has specialized in Medicaid policy and administration, emergency medical services, youth voice and crisis counseling, and safety net design and administration.