Alex Briscoe
Principal, The California Children's Trust
Director, The Public Works Alliance
"The creative and innovative application of Medicaid can transform safety net systems and the single most important demonstration of our nation's commitment to compassion and healing. It is essential we share the extraordinary stories of success and innovation from across the united states as they tell a story of creativity, innovations, and our society's commitment to the wellbeing of all."
view bio >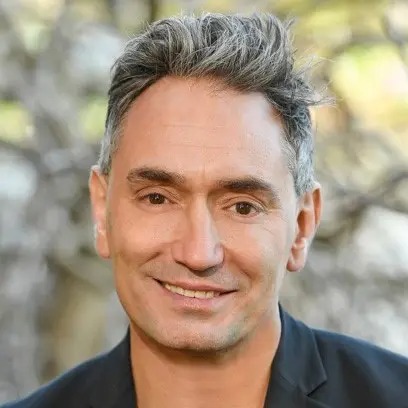 Judith Chamberlain, MD, FAAFP
Chair, IMI Board of Directors
Retired Family Physician
Retired Senior Medical Director, Aetna Medicaid
"As long as we have a multi-payer, profit-based system to pay for healthcare in this country we will have people who cannot afford insurance or who fall in the gap between eligibility for Medicaid and eligibility for subsidy on the Exchanges. Medicaid will remain our safety net for people in poverty and near-poverty for the foreseeable future."
view bio >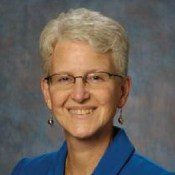 Karen Dale, MSN, RN
Member, Board of Directors, Institute for Medicaid Innovation
Market President
AmeriHealth Caritas DC
"Medicaid will remain a strong program with an emphasis on value-based payment, strategic collaboration with community stakeholders to address social risk factors and, the democratization of data such that predictive analytics and sophisticated modeling is available to providers to improve treatment planning and population health."
view bio >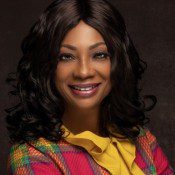 Gail Graham
Director, Mt. Lebanon Baptist Church HIV/AIDS Ministry-Outreach Services
Certified HIV/AIDS tester and counselor, Jacques Initiative
Global Representative, Johns Hopkins University
AIDS Clinical Trials Community Advisory Board
Board Member, Johns Hopkins University's HIV Prevention Trials Network
Patient Consultant, The University of Maryland PATIENTS Program
"Medicaid, and other health plans, are changing in a positive way by listening to the voices of their community. By having the community at the table, they are developing initiatives that reflect the needs of the people."
view bio >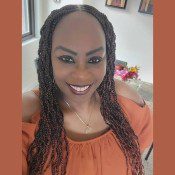 David Jacobson, MBA
Vice Chair, IMI Governing Board
VP Medicaid Strategy and Business Development, Arkansas Blue Cross and Blue Shield
"Medicaid is an essential program for its beneficiaries and the health of American society, workforce, economy and quality of life. I believe that it is a laboratory of innovation and workhorse for the US healthcare system. Medicaid drives innovative changes to increase the value to beneficiaries, the healthcare system and taxpayers."
view bio >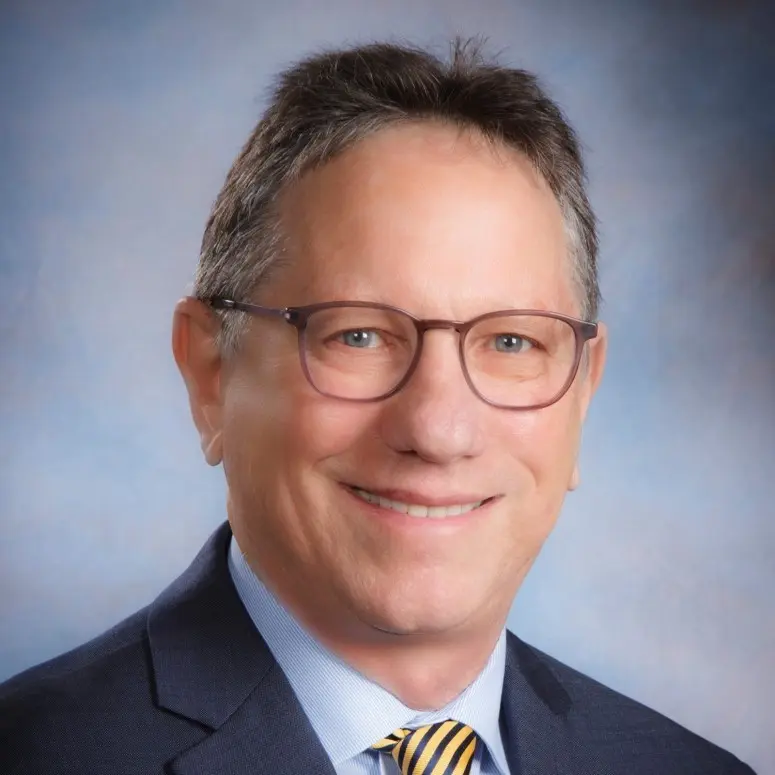 Citseko Staples Miller
Managing Director, FTI Consulting
Chair, IMI Communications Committee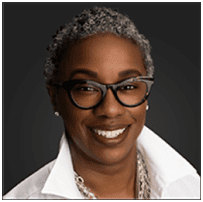 Nicole Truhe, MPA
Chair, IMI National Advisory Board
Senior Director of Policy, Medicaid, UnitedHealthcare Community & State
"As the conversation largely shifts to one of how to strengthen and enhance Medicaid's long-term viability as the safety net public medical assistance program it was originally envisioned to be, health plans have the opportunity to serve as a key partner in developing innovative and forward looking initiatives that effectively address the needs of the individuals and families they serve."
view bio >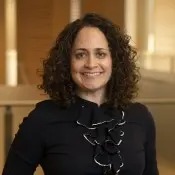 Jimmie Walton Paschall
Executive Vice President, Head of Enterprise Diversity & Inclusion and Strategic Philanthropy, Wells Fargo and Company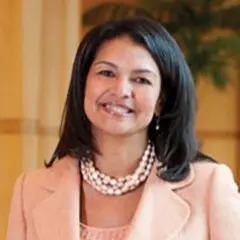 The Institute for Medicaid Innovation's National Advisory Board is composed of a multi-disciplinary group of national leaders and experts representing the federal government, academic and non-academic research institutions, patient advocacy organizations, clinician groups, and Medicaid patients/families with extensive expertise in one or many areas of health services research, implementation science, Medicaid populations, health disparities, community engagement, and patient advocacy.
Jennifer E. Moore, PhD, RN, FAAN
Founding Executive Director
Institute for Medicaid Innovation
"To improve Medicaid through innovative models, we must first know what is working and not working well in the program. This process begins by engaging Medicaid enrollees and their families as key partners by listening, learning, and understanding their experiences and perspectives."
view bio >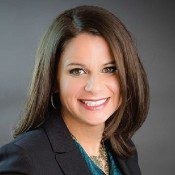 Haleta Belai, MBA
Director, Social Determinants of Health Innovation, Centene Corporation
Chair, Social Determinants of Health Subcommittee
"Medicaid health plans and organizations like IMI have a unique opportunity to drive high-impact innovation through partnership with Medicaid enrollees and community partners. This is what will propel us collectively toward the ultimate goals of whole health and health equity."
view bio >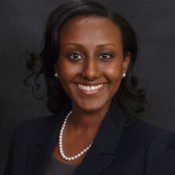 Kimberly A. Bower, MD FAAHPM HMDC
Medical Director, Blue Shield of California Promise Health Plan
Chair, Dissemination & Implementation Committee
"The access to healthcare that is provided by Medicaid is foundational to the well being of our society; Medicaid will not be able to achieve the goals of promoting optimal health outcomes, quality of life, and health equity without continuous learning and innovating."
view bio >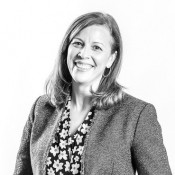 Judith Chamberlain, MD, FAAFP
Chair, IMI Board of Directors
Retired Family Physician
Retired Senior Medical Director, Aetna Medicaid
"As long as we have a multi-payer, profit-based system to pay for healthcare in this country we will have people who cannot afford insurance or who fall in the gap between eligibility for Medicaid and eligibility for subsidy on the Exchanges. Medicaid will remain our safety net for people in poverty and near-poverty for the foreseeable future."
view bio >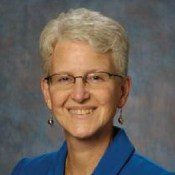 Poppy Coleman, MPP
Manager, Government Products Operations, UPMC for You, Inc.
Chair, IMI Subcommittee on the Annual Medicaid MCO Survey
"Medicaid is the necessary source of health coverage and access for over 1 in 5 Americans. Pursuing continuous innovation in Medicaid outcomes is vital to achieving better health and equity for our nation."
view bio >
Nicholas DeGregorio, MD, FACP, MMM
Senior Medical Director, UPMC for You, Inc.
Co-Chair, Subcommittee on Behavioral Health
"Through innovative policy, research, and managed care solutions, Medicaid has evolved beyond a safety-net to a stable platform for improving the lives of our most vulnerable populations, enhancing access, quality, equity, and value in healthcare."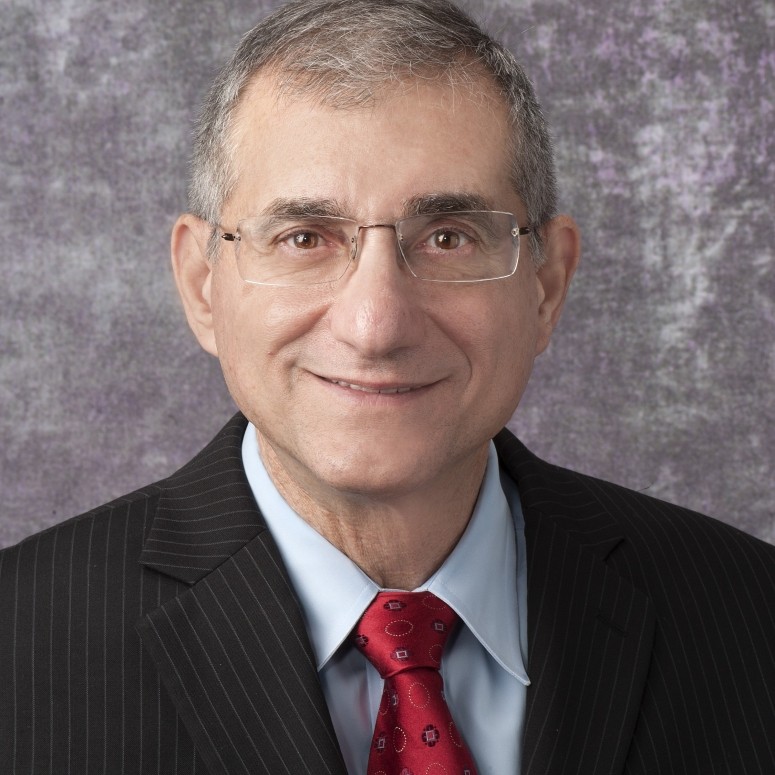 Shanita "OABBY" Edwards, CD
CEO of OABBY Natural Healing
"Medicaid coverage is the only option for most families in my community; as it was for me when I gave birth to my son 17 years ago. The Medicaid program has unlimited potential, which is necessary in order to properly serve, heal, and save our communities. While I am honored to represent women and babies in my work today; families, especially those of black and brown descent, deserve better outcomes from the Medicaid program. I look forward to witnessing and being a part of the journey towards progress and more efficient health care for all."
view bio >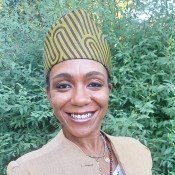 Anne Ekedahl (De Biasi), MHA
Retired Director of Policy Development
Trust for America's Health
"Medicaid is a leader in providing high quality, value-based care to low-income citizens and thus IMI can be a leading force in driving delivery and payment system innovation."
view bio >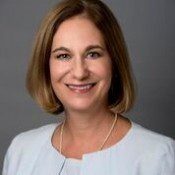 Ann Giazzoni, MSW, LCSW, MBA
Senior Program Manager, PH-BH Integration, UPMC for You, Inc.
Co-Chair, Subcommittee on Behavioral Health
"Behavioral health in Medicaid is a priority in all healthcare settings. Previously, substance use and psychiatric services were silos of care but now change is occurring toward integration. The Medicaid population will disclose and discuss their behavioral health needs to the healthcare professionals that they trust. Establishing value based payment structures across all healthcare settings to encourage behavioral integration is necessary to increasing access to substance use and psychiatric treatment."
view bio >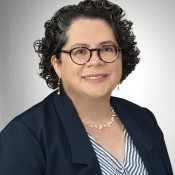 Sandra G. Hassink, MD, MS, FAAP
Consultant, Past President, American Academy of Pediatrics (AAP)
Chair, IMI Subcommittee on Child and Adolescent Health

"Children are the single largest population group who rely on Medicaid making Medicaid a vital component of ensuring that all children get the health care they need. Children with special health care needs and children from low-income families are especially vulnerable and Medicaid ensures that services tailored to the specific needs of children are available to them. Medicaid participation means that children are more likely to get check-ups, miss less school, graduate and enter the workforce than children who are uninsured. "
view bio >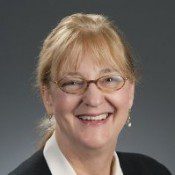 David Jacobson, MBA
Vice Chair, IMI Governing Board
VP Medicaid Strategy and Business Development, Arkansas Blue Cross and Blue Shield
"Medicaid is an essential program for its beneficiaries and the health of American society, workforce, economy and quality of life. I believe that it is a laboratory of innovation and workhorse for the US healthcare system. Medicaid drives innovative changes to increase the value to beneficiaries, the healthcare system and taxpayers."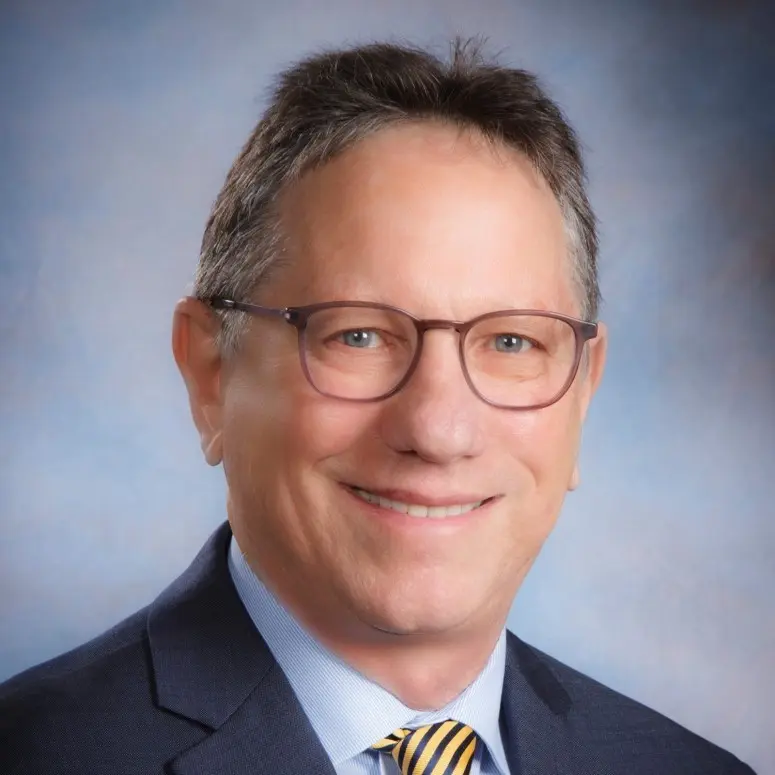 Lisa Kane Low, PhD, CNM, FACNM, FAAN
Professor & Associate Dean for Professional Graduate Studies, University of Michigan School of Nursing
Chair, IMI Subcommittee on Women's and Gender Health
view bio >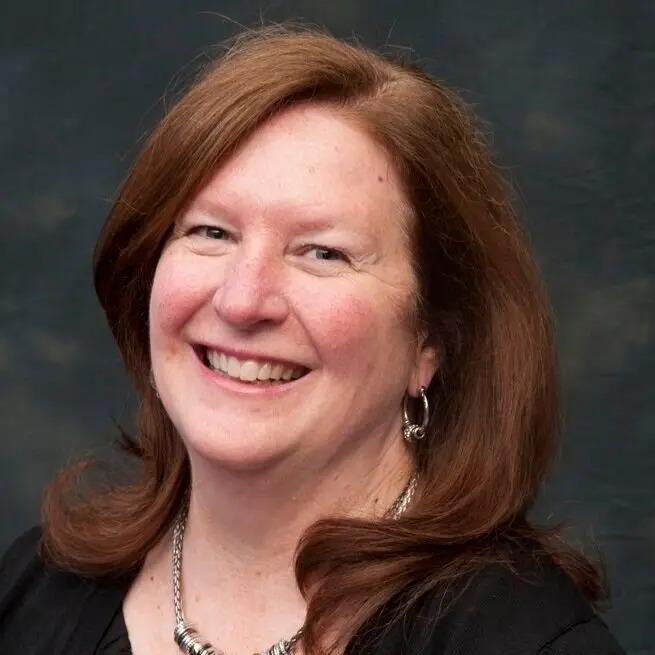 Inas-Khalidah Mahdi, MPH, DrPh(c)
Vice President of the Equity-Centered Capacity Building, the National Birth Equity Collaborative (NBEC)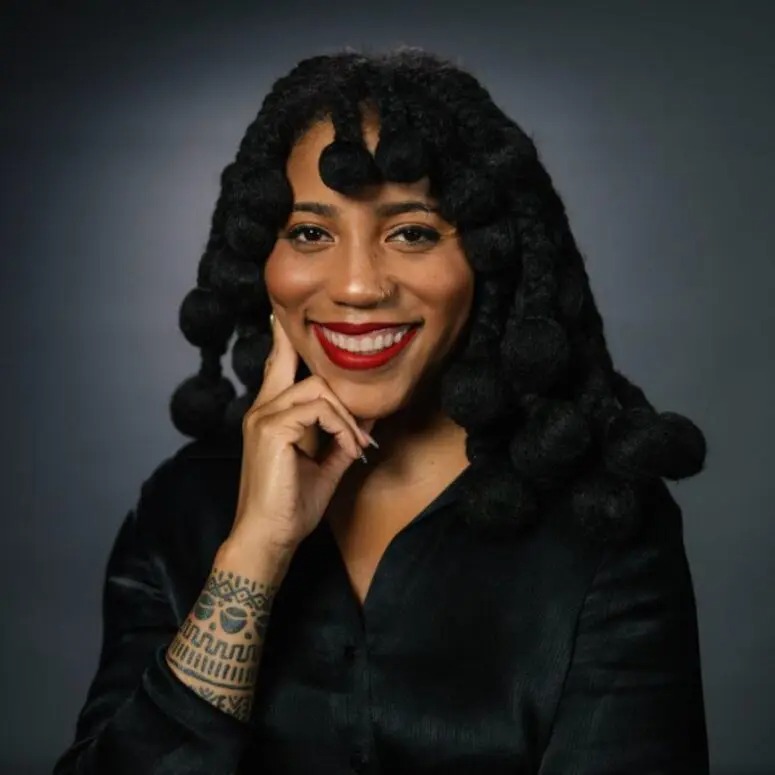 Sarah Devi Merhai
"Innovations in Medicaid is a necessity to bridge the gap between low-income individuals and the rest of the country. It gives low-income and disabled individuals a chance to survive without being under the pressures of payment for routine necessary services. Often, those using Medicaid services are often shamed for being on the program. People have this ideology that because you are Medicaid you are receiving handouts from the government. 
"For 10 years, I worked at a low-paying job and my position did not offer me health insurance. I would have not had access to simple route services if not for Medicaid.  My grandmother an immigrant to America became disabled due to a work injury. She was on a limited income and therefore could not afford health insurance. Medicaid has been an important component to her health. She also had to care for her daughter who had postpartum depression and two of her grandchildren. Without a survivable income and no health insurance she would not have been able to give them their basic necessities to thrive. "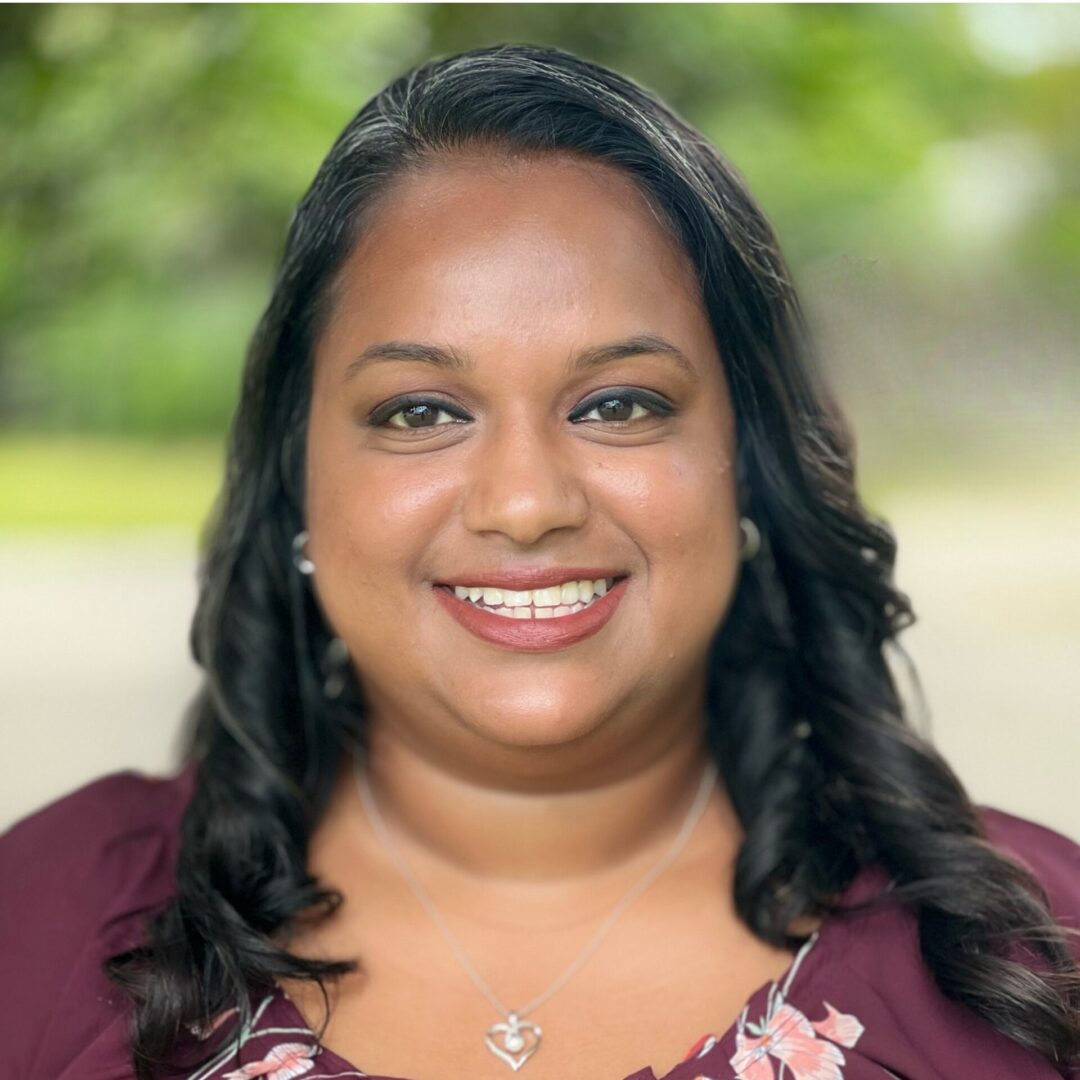 Katrina Miller Parrish, MD, FAAFP
Chief Quality and Information Executive, L.A. Care Health Plan
"As MLK stated, 'Of all forms of inequality, injustice in health is the most shocking and the most inhuman.' All of us in healthcare must continue to improve equitable access to quality care according to the patient. Innovating Medicaid in all states is a key part of that equation which we can do more effectively through focus on shared, pertinent outcomes, unbiased data analysis, process improvement and collaboration."
view bio >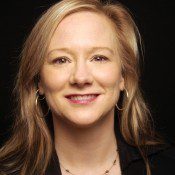 Karen Morales
Associate Director for Engagement, The PATIENTS Program, University of Maryland School of Pharmacy

"Medicaid, it's not a handout, it's a sustaining partner when families are most vulnerable."
view bio >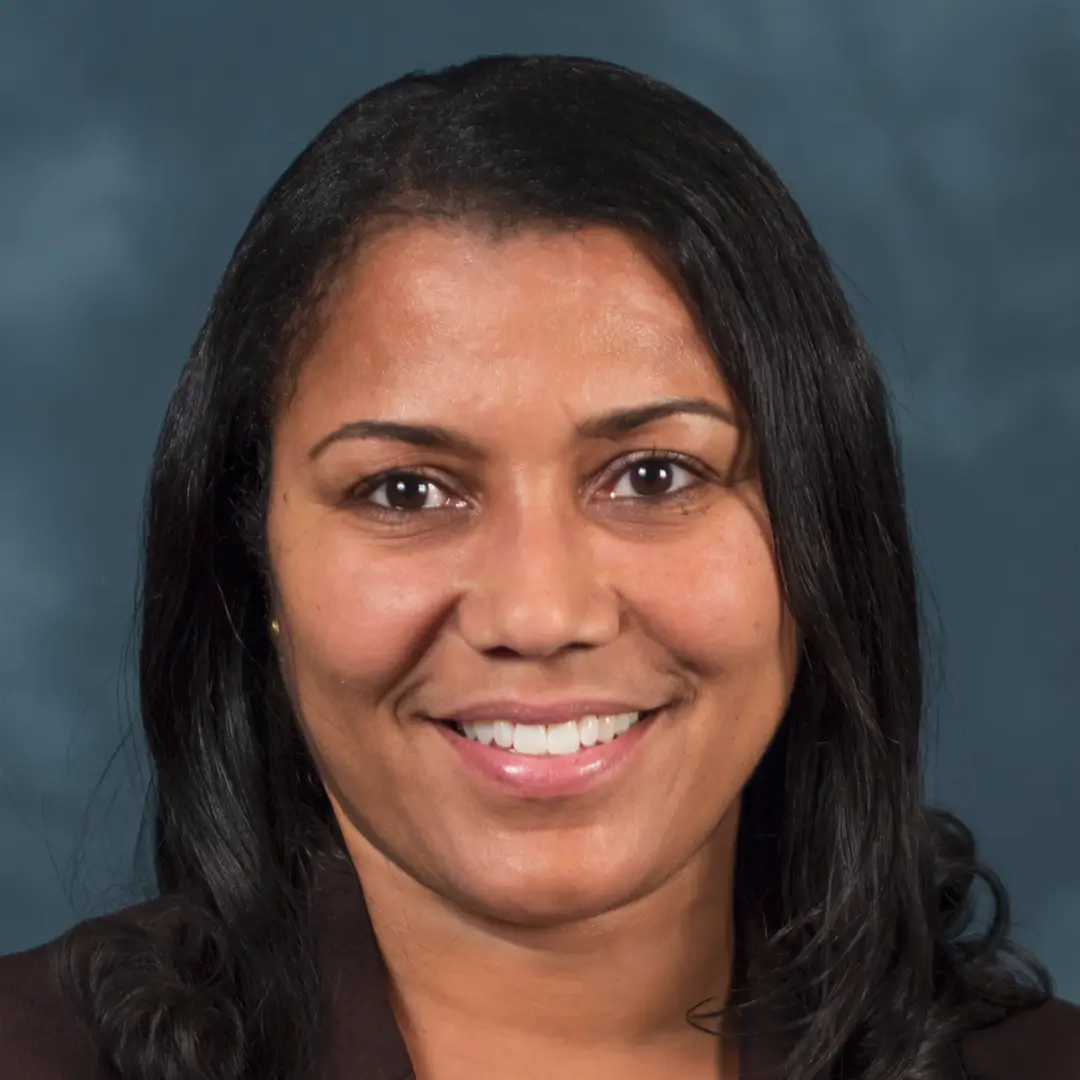 Eric C. Schneider, MD, MSc, FACP
Executive Vice President
National Committee for Quality Assurance (NCQA)
"Medicaid programs must innovate because they tackle the most challenging health problems."
view bio >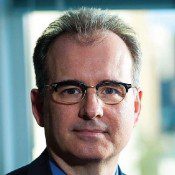 Denise Octavia Smith, MBA, CHW, PN
Founding Executive Director, National Association of Community Health Workers
"Despite nearly 60 years of research on CHW effectiveness, two decades of public health recognition, landmark workforce development studies, and a national labor classification, CHWs still lack a national identity, policies and models that sustain our integration into the clinical, social needs and behavioral health systems that would benefit from our integration. With the disproportionate impact that COVID19 has had on low income and historically marginalized communities and populations, strengthening the Medicaid program and sustaining CHWs' roles to provide direct service, care coordination, navigation, prevention education, capacity building and cultural mediation is more important than ever."
view bio >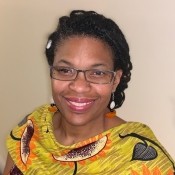 Nicole Truhe, MPA
Chair, IMI National Advisory Board
Senior Director of Policy, Medicaid, UnitedHealthcare Community & State
"As the conversation largely shifts to one of how to strengthen and enhance Medicaid's long-term viability as the safety net public medical assistance program it was originally envisioned to be, health plans have the opportunity to serve as a key partner in developing innovative and forward looking initiatives that effectively address the needs of the individuals and families they serve."
view bio >