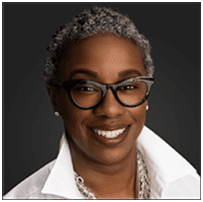 Managing Director, FTI Consulting
Chair, IMI Communications Committee
Citseko Staples Miller leads the Healthcare & Life Sciences Public Affairs team at FTI Consulting in Washington, DC. For more than 20 years, Ms. Miller has been engaged in comprehensive, multi-faceted public policy campaigns focused on health care, access to coverage, cancer control and prevention, appropriations and government finance.
With experience in state government, the private and non-profit sectors, Ms. Miller has led national and state efforts to influence health care policy decisions through the development and execution of strategic legislative, regulatory and administrative advocacy campaigns. She has issue specific experience related to Medicaid; Breast, Cervical and Colorectal Cancers; HPV and vaccine policy; Comprehensive Cancer Control and Health Equity and Disparities. She has advised patient and consumer advocates, providers, health systems/hospitals, payers, government officials and a variety of stakeholders at the federal, state and local level on public policy decisions spanning the health care and cancer continuum.
Prior to joining FTI Consulting, Ms. Miller served as Director of State & Local Campaigns for the American Cancer Society's advocacy affiliate, American Cancer Society Cancer Action Network (ACS CAN). During her tenure at ACS CAN, she led the organization's advocacy engagement on a broad range of access to coverage and care issues, in all 50 states, DC and the US territories.
Ms. Miller has experience building, managing and convening a broad range of partners, stakeholders and coalitions. She served as chair of the Comprehensive Cancer Control National Partnership (CCCNP) - a coalition of diverse and influential national organizations focused on changing the trajectory of the cancer burden by supporting, improving and strengthening comprehensive cancer control efforts in states, tribes and US territories. She also served as a member of the Policy Research Advisory Group for the California Breast Cancer Research Foundation; co-chair of the National Colorectal Cancer Roundtable's (NCCRT), Policy Action Task Group; and advisor to the HPV Roundtable State Coalitions & Roundtables Task Group.
Prior to joining ACS CAN Ms. Miller managed public policy and government affairs for the Illinois-based operations of WellCare Health Plans, Inc., government-sponsored health insurer. Ms. Miller also served as Director of Local Government Finance in the Office of the Illinois State Comptroller