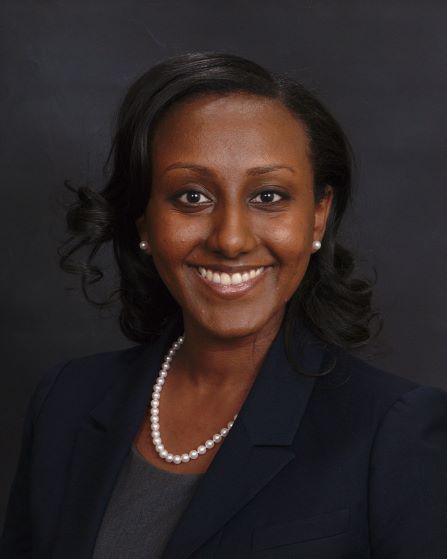 "Medicaid health plans and organizations like IMI have a unique opportunity to drive high-impact innovation through partnership with Medicaid enrollees and community partners. This is what will propel us collectively toward the ultimate goals of whole health and health equity."
Director, Social Determinants of Health Innovation, Centene Corporation
Chair, Social Determinants of Health Subcommittee

Haleta Belai is the Senior Director of Social Determinants of Health Innovation at Centene. Centene is a leading healthcare enterprise that delivers government-sponsored and commercial health solutions for over 25 million individuals. Centene is the largest Medicaid managed care organization in the U.S., and a leader in California, Florida, New York and Texas, four of the largest Medicaid states.
Haleta has ten years of experience leading and learning from innovative solutions to large-scale challenges in the healthcare, education, and nonprofit sectors. In her current role at Centene, Haleta leads a team who design strategies and partnerships to address critical socioeconomic barriers that meaningfully impact health outcomes. In prior roles, Haleta has worked on enterprise-wide strategic initiatives at Centene, education reform and public health in high-performing organizations in NYC, and a non-profit skill training program she co-founded in Addis Ababa, Ethiopia.
Haleta holds a BA from Columbia University and an MBA from the USC Marshall School of Business.